Hello my friends!
I hope your Christmas was great!
We had a wonderful holiday weekend, and then I woke up on Monday and wanted every single decoration taken down, stowed away in the attic, pine needles swept, and our house organized.
As you well know, I have a much lower threshold for clutter nowadays. All the kids have to purge some toys before Christmas or birthdays, but we did even more on Monday, and reorganized their rooms to accommodate new things without losing dozens of Lego pieces throughout the house (which David and I inevitably step on).
Now our home is back to normal and everyone's at peace and getting excited about Noah's birthday tomorrow!
Last year I wrote a post about what worked and what didn't for me in 2015 (you can read it here). It was so fun and helpful to think back over my year in that way that I decided to do it again.
I like to end on a positive note, so I'll start with:
What didn't work in 2016:
1. Not taking our kids out on dates
For years we've had lofty goals of doing some sort of weekly date night with one of our kids, or letting them take turns staying up late to have time with the two of us, but we neglected to make it happen with any consistency this year.
That's something we've begun to change in the last couple months, with sweet results. It's easy to get in a rut of our weekly schedule and to-do list, to begin looking at our children as a herd. It means a lot to them when one of us grabs one of them and goes to Barnes and Noble or to the river with a Sonic milkshake, and we realize that it means a lot to us too.
Some weeks are just too busy for dates, so we're trying to be intentional to take a kid or two to run errands and use the opportunity to give them our attention.
It's a chance to show all of us that we see our kids as individuals and we'd like to continue getting to know them better.
2. My stomachaches
I have chronic problems with my stomach, and that's still hard. I was diagnosed with IBS years ago, and finally had a doctor shoot straight with me this year and tell me I most likely did irreparable damage to my stomach taking antibiotics for 16 months in India.
I can obsess over finding answers, trying different elimination diets and natural healing methods. Certainly avoiding some foods or eating out too much helps, but then I'll suddenly be sick after eating something perfectly healthy. Lately I've tried instead to find a place of acceptance. My body is broken and will be in some way or another until I go to be with Jesus. I'm careful what I eat and drink, I'm trying to find healthy ways to deal with stress, and sometimes my stomach still gets really sick.
It reminds me that some people live with chronic pain and illness way worse than mine, and I have much to be thankful for.
3. Crowds, groups, coffee dates
If you've been reading the blog this year, you know about my panic disorder, which has made social settings (even small groups and one-on-one) very difficult. I quit so many of my commitments, things that used to be fun and bring me joy, but suddenly became distressing and impossible.
Anxiety and depression are things that affect my life on a daily basis. I work hard to find ways to manage them both and discover which areas of life I can pour into while I've got limitations in others. But even with medication, counseling, and exercise, they are a constant background noise.
Just like stomachaches, I'm learning to accept that this is my reality.
Some days are really hard, and many are just fine. I'm finding ways to give thanks and fight for joy, and God truly helps me. He's meeting me in this hard thing, teaching me slowly but surely through it to live one hour at a time, to turn to Him and ask for help all throughout my day. He's teaching me that He's just as worthy of worship whether I'm having a good mental health day or a bad one.
I pray more than anything that this suffering makes me a kinder, more compassionate person, rather than resentful and isolated.
I pray that God shows me day by day what He's calling me to do, and that I let go of the rest and live in peace.
4. Having too many friends that are like me
Don't get me wrong — I have wonderful friends and family, who have both loved me well and graciously given me space in a difficult year. But I really long for diversity in my friendships. I miss living overseas — where many other things came hard, but that one thing came easy. I miss having friends who look different and think differently from me, I miss the way they stretch and challenge my views on life.
I miss their stories.
Last month I made a friend from Afghanistan and she asked me to be her English conversation partner. All that really means is that I'll stop by her apartment for tea once a week and we'll sit and chat and use lots of hand motions and practice English. She's expecting her fourth child and so maybe we'll roll our eyes and laugh about motherhood, maybe she'll teach me how to cook some Afghani food.
For whatever reason, when I'm with people from other countries I don't feel anxious or nervous. I just feel like myself. It doesn't necessarily solve the diversity issue, but perhaps it's a place to start.
5. Cupcakes
You guys, I've made cupcakes for years and years, and for whatever reason this year they've been a disaster. They taste great but look terrible, spilling over the sides, sinking in the middle. When I finish this post, I'll go try to redeem Noah's birthday cupcakes with a generous mound of frosting.
Can anyone tell me what I'm doing wrong!!!???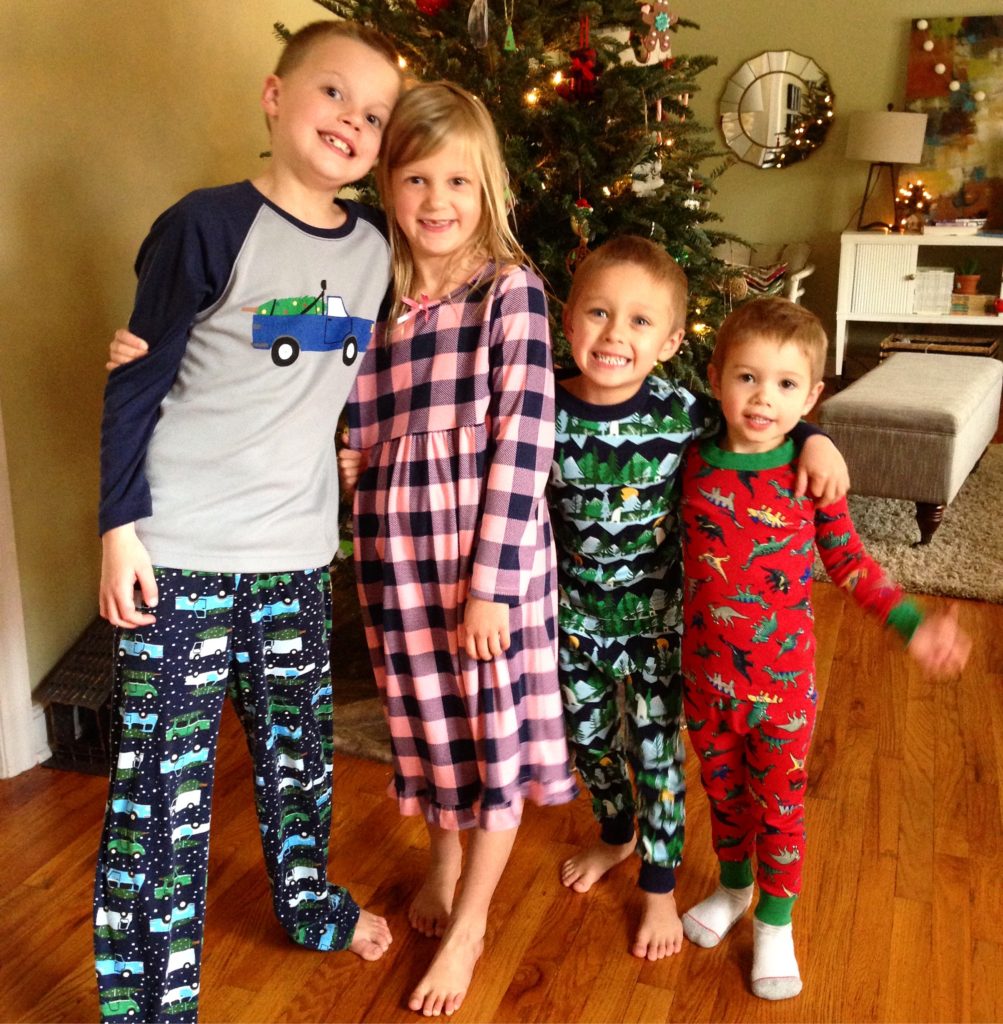 And now, here's what worked for me in 2016:
1. Exercise
Last year, my goal was to exercise for 30 minutes four times a week. I can't say that I've fully reached that goal, but I'm closer than I was. On average I exercise three times a week, and I split that between running and doing a Daily Burn routine. David, Amelie, and I continue to do a stretching video at night.
I wish I could tell you I ran my first 10K this year, but I didn't. I stopped training for it, and I currently stick to my two-mile neighborhood loop (but on hills!!!). I'm interested in running a 10K at some point, but right now I'm okay with what I'm doing.
Whenever people ask me how on earth I find time to read, I tell them, "You make time for what's important to you. I love reading, so I find time to do it."
I don't love exercise, so it's easy to say, "I'm too busy." But this year I've learned to make it important to me.  And so I'm discovering that I really do have time to do it; even more than that, I start to feel really uptight and restless if I've gone a couple of days with out it.
2. Switching back to normal shampoo and conditioner.
If you're newer to the blog you may be like, "What…!?" Well, a few years ago I went shampoo-free and began using baking soda/water to wash my hair and an apple cider vinegar solution for conditioning. I think that officially crossed the line into way too granola for David, but he indulged me.
I did it for three years and then all of a sudden, at some point this year, I thought, "I don't want to do this anymore." So I stopped! I picked up a bottle of normal, chemical-filled $3 shampoo from Target and have never looked back.
My hair smells so nice now.
I will say that when I wasn't using shampoo I could go longer between washing my hair, and I miss that. I don't like the way my hair already looks oily at the end of one day. But I still try to go two days between washing and use dry shampoo from time to time.
3. Getting highlights
Apparently since I began dumping chemicals on my head again, I felt like the next logical step was to go all the way and get highlights (it's a slippery slope, you guys).
I highlighted my hair blond all throughout college and have always missed it. This year I looked at photos of myself, post-adoption, mid-anxiety disorder, and thought, "Oh dear. I look haggard." And so the natural solution to any problem? Highlights!!
Do I need them? Nope. Are they a luxury? Yes.
But I love having them. They remind me of sunnier places, like Orlando and Barbados, and while I really don't mind looking older, I enjoy looking just a little less exhausted. I love my friend Erin at Roxy Salon in the Vista, who's been cutting my hair for years. She knows I won't get my roots done but a couple times a year, so she makes them very natural. No one really notices in fact.
But I do! And they make me happy.
4. Simplifying dinners, printing recipes, and our Sunday food tradition
I still meal plan weekly and have been trying to take the guesswork out of it as much as possible by simplifying our schedule:
Monday – Soup or Pasta, Tuesday – Mexican, Wednesday – leftovers, Thursday – Indian, Friday – homemade pizza, Saturday – burgers with David's parents.
We've also come up with a Sunday meal tradition and we do the same thing every single week. Breakfast is oatmeal with lots of toppings, then for lunch, David and I eat a salad topped with canned wild caught salmon mixed with lemon juice and mayo (the kids have sandwiches). Then if we're home we have Breakfast for Dinner in the evening (usually bacon, egg and cheese sandwiches or homemade waffles).
I really enjoy having every single meal figured out for that one day.
My friend Alison was visiting last month and showing me some of her favorite recipes in a binder, and I thought, I need one of these! I found an old plain black three-ring binder in our house, filled it with page protectors, and now print out any favorite or go-to recipe. I really, really don't like following recipes from the laptop or iPad, and this binder is becoming one of my new favorite things in the kitchen.
I went over to my mother-in-law's house and told her about our brilliant revelation, and she proceeded to immediately pull out her own bursting-at-the-seams binder of recipes. It seems the idea isn't so new after all.
5. Bullet journal!
David and I been devotedly using a bullet journal for two solid months now and we'll never go back to a regular calendar or dayplanner. Never fear, this topic will get a post all its own next week!
6. Using Goodreads to track my reading
For the first time last year I actually wrote down every book I read in a Word document and wrote about it here. This year I decided to use Goodreads instead. It's been a much better way to track my reading, and from time to time I've found a great book while browsing the website. I really enjoy seeing the book cover images as I scroll back through my reading list.
7. Waiting for our home addition
This time last year I said, "If our master bedroom addition is finished by next Christmas, I'll be happy." I thought I was being terribly generous with that timeline.
Well here I am a year later. Still waiting. Not even sure when the addition will begin, much less be completed.
Last year I wrote "One bathroom for a family of 6" in my "What's not working" list, but you know what? Clearly it is working. It's all a matter of perspective, no?
In 12 months we haven't had one single bathroom accident (although we've come close), and I potty-trained my fourth and last child in about two square feet of space.
Having said that, full confession; I was taking a shower just yesterday when yet another kid came in the bathroom to poop and I just burst into (silent) tears. I know, I know, one day our children will all be teenagers and won't want to be in the same room with us, much less poop in the same room, and we'll look back on this season wistfully. I'm looking forward to that time.
Here's to laughing a little more and crying a little less about our home inconveniences!
8. Counseling/therapy
It was difficult for me to make the choice to begin counseling this year, but I'm very glad I did. I plan to write a bit more about my anxiety in the new year, but in summary: taking medication, exercising, getting enough sleep all helps with symptoms. But going back to counseling helped me realize that there were some underlying issues that, unless addressed, would've landed me right back in the same situation again and again.
It's hard work, and even after a few months I can't say I look forward to going, but I've begun to find some noticeable healing in my illness, and so it's been worth every minute.
9. Being married to a preacher
I end with this because it's one of the very tangible gifts of going to counseling: honestly, when I began, I did  not want to be married to a preacher anymore. I told David, "I don't want to do this, I want you to find a different job." I was in a desperate place, and also I think, burned out.
My counselor helped me examine some of those feelings and begin to distinguish that the problem isn't David's job as a pastor, the problem is my driving need to perform and please people and protect my reputation.
She helped me realize that yes, there are unique challenges to ministry, but if those are my underlying motivations in life, I will be burned out and unhappy whether David's a pastor or an engineer. That's not our church's responsibility; it's my responsibility.
Now I can say, at the end of 2016, that I'm very happy once again with our calling. David loves his work, and his enthusiasm is contagious. This year he's done a better job than ever of learning boundaries and guarding family time and help me be free to disconnect in some areas so I could heal and find things that bring me joy.
Our family loves our church. So, so much.
I overheard Amelie saying the other day, "We're so lucky that our dad's a pastor."
Happy New Year, friends!
Save
Save
Save
Save
Save
Save
Save
Save
Save
Save
Save