We had fun strawberry picking yesterday with friends from church.  This was our first time and Judah and Amie took it very seriously.  We filled two big buckets, and afterwards I washed, trimmed, and froze them on trays to pop in our green smoothies.  Yum!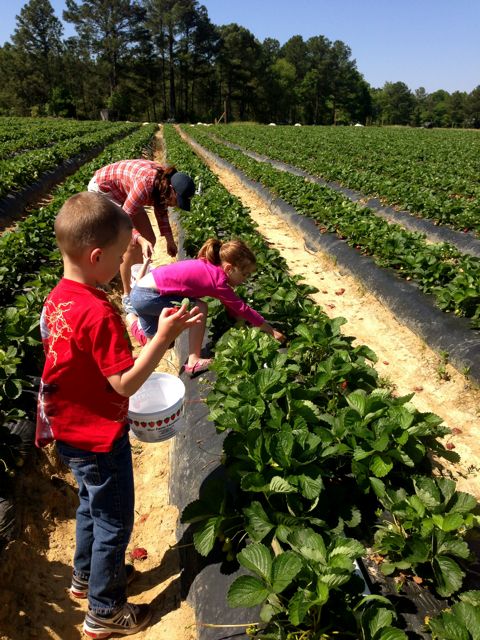 Judah and Isabel looking carefully for the "dark red ones"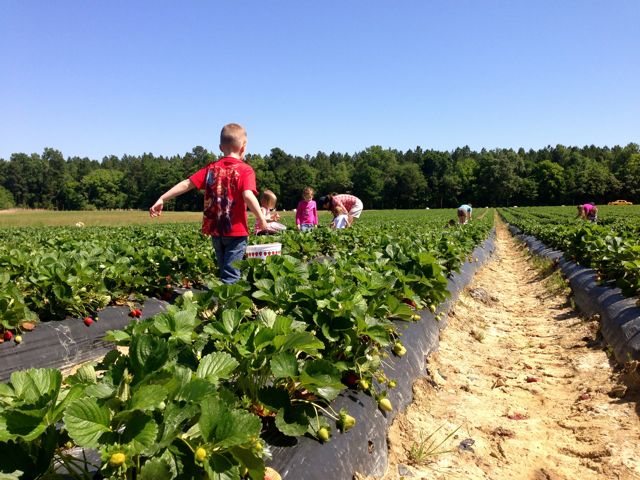 Such a gorgeous spring day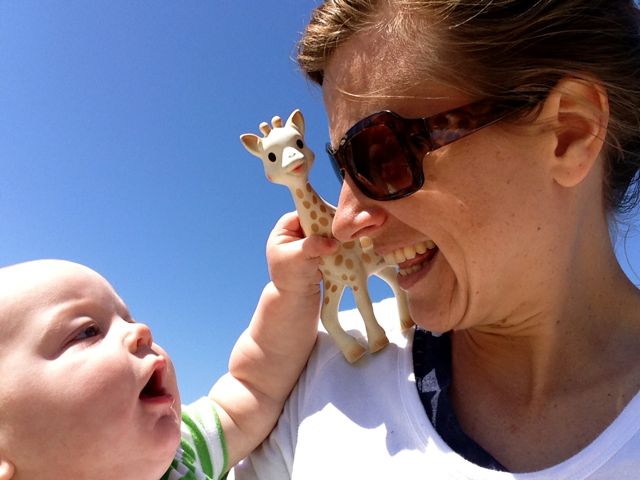 Baby Jesse and I love each other (sometimes I just want to munch on his arms)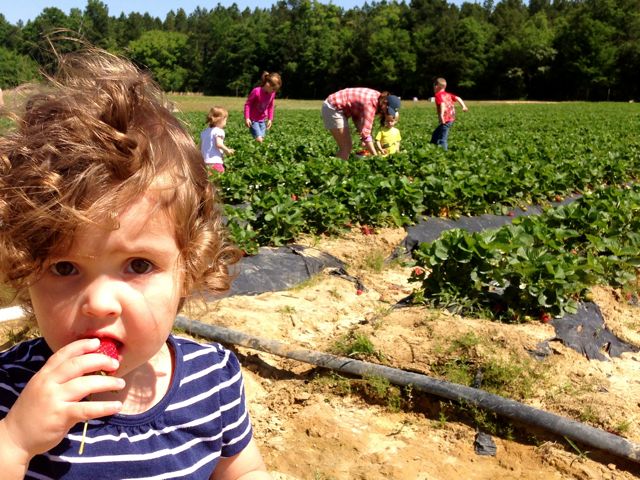 While the rest of us picked strawberries, Emma Taylor ate strawberries. I get to babysit this cutie because her parents do a babysitting coop with us; each couple gets two date nights a month.  It's wonderful!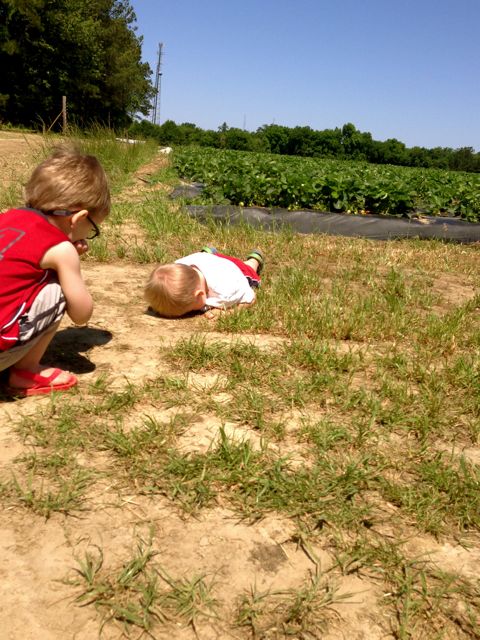 Oliver let us all know when he'd had enough strawberry picking
My friend Ashley (far left) is an awesome photographer and took these final two group shots for us (well Isabel took the last one!). I'm blessed to have these ladies in my life!