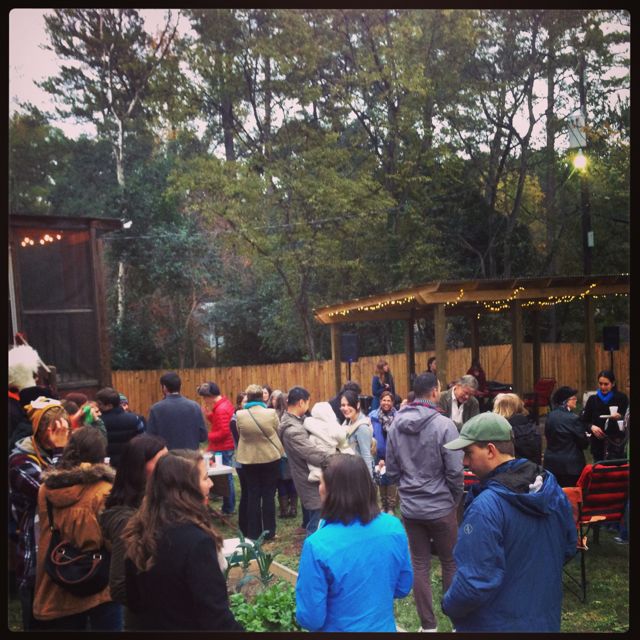 Today I'm so very, very grateful for our adoption fundraiser this weekend. I'm grateful to those of you who came, who helped: who made great food and drinks and supplies, to my brother Kenny who brought in the band, to those who set up and took down sound equipment, who hung out and talked and laughed and wrote us cards and encouraged us endlessly.
I'm grateful for the laughter of a whole bunch of kids jumping on the trampoline and climbing in the playhouse and running around the yard sneaking more treats. I'm grateful to Volcanoes in the Kitchen for driving from Charleston and playing awesome music for an hour and a half straight and for giving us half the proceeds of their merchandise sales.
I'm grateful for neighbors who stopped by and who graciously put up with all the cars and noise on our street. I'm grateful for those who donated on Sunday night and those who have sent money. I'm grateful for the flood of tears sitting at the dining table afterward and counting out donations.
There are no words to express just how thankful we are.
We raised $10,300 for our adoption expenses.
Thank you.