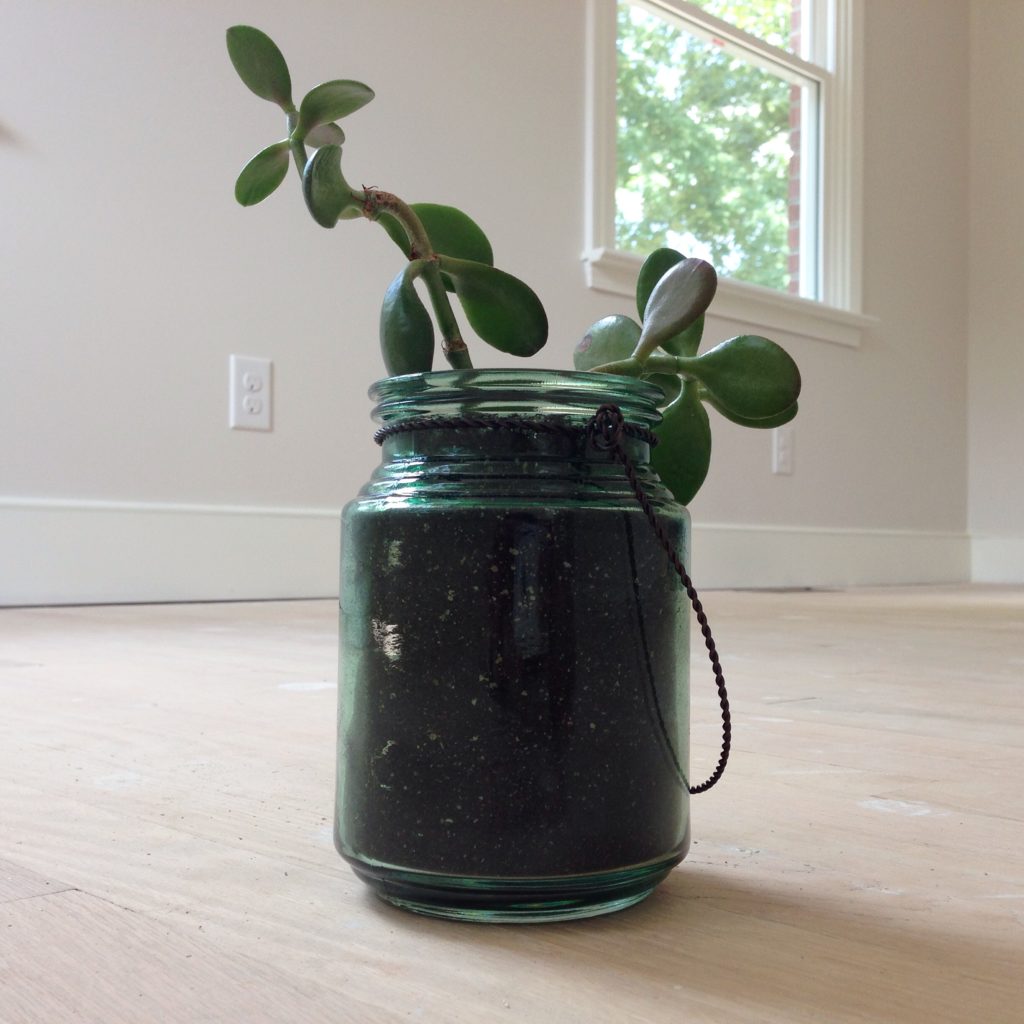 1. A member of our building crew brought me this lovely house-warming plant
2. As David says, the overpowering smell of wood floor stain and polyurethane is "the smell of progress."
3. The last coat was applied this morning! The final inspection happened on Friday.
4. Re-watching two favorite movies: The Best Exotic Marigold Hotel, and The Hundred-Foot Journey
5. I haven't seen a single slug in our yard since we got the chickens
6. The colorful India-made rug I found for our new bedroom
7. Judah and Amie got invited to a friend's Harry Potter birthday party and both are overjoyed
8. This morning David preached a sermon that I really needed to hear, about idols (you can listen here, today's will be posted by tonight). Wanting to mull it over for awhile.
9. Hugs at church, from all sorts of people
10. When people who come to CPC tell me, "I feel like I can be myself here"
11. Our Lexington church planter, Adam, will be ordained as a pastor tonight
12. Margaritas and tacos with Anna
13. A new meal plan for the summer, which I'll most definitely share with you
14. Ideas for the blog
15. My blog readers!
16. Tomorrow I'll be married 13 years to the love of my life
17. Working up the courage to offer him an anniversary gift of a backpacking trip together, complete with 20 miles of hiking
18. My friends Annie and Liz got me hooked on two delicious tea flavors: Harney and Sons Paris, and Celestial Seasonings Bengal Spice. Feeling that coffee is fun once in awhile but not necessary to my existence anymore.
19. Judah ran two miles with David at the river yesterday
20. Six happy little blueberry plants lining the fence behind my chair
21. Neighbors who tell us, "You guys are inspiring us to stay in the neighborhood and make our house great"
22. Unexpected texts from friends
23. Realizing that if I want to be a good writer and an interesting person, I need to do interesting things . . . rather than using my free time to scroll blogs and social media
24. Friends you can go months without talking to, and then pick right back up where you left off
25. The Deep Run Roots cookbook
26. The Aarti Paarti cookbook
27. The Luckiest, by Ben Folds
28. The living-warm feeling of a child cuddled on your lap
29. Being smothered in kisses by Gabe
30. The simple pleasure of making our house look pretty
31. The first blooms on my gardenia, and the neighbors' crepe myrtles
32. Thankful lists help me remember this fact: There are two ways to look at life. I want to choose the better way.
Save
Save
Save
Save