Happy August, my friends!
How are you doing?
Thanks for your patience with me and the blog. How is it already August and I haven't written you a summer book post? Sigh.
The good news is that even if I haven't been writing about books, I've been reading them! So I have quite a few to share with you today. I hope there's something in here for everyone. There are others I read but haven't included in this post because I value your time (you can find me on Goodreads for a complete list). These are some of my favorites. As always, I invite your book recommendations!
First I need to thank my friend Hannah: last week she sent a group email to some friends asking for book suggestions. The first friend "replied all" with her ideas, and others of us followed suit. So fun! I don't know her friends but came away with some great ideas for fall reads. You should try the same thing sometime. Thank you, Hannah!
And now, here we go:
Little Dorrit, Charles Dickens
You may or may not remember that I received a lovely hardcover edition of Little Dorrit for my birthday. I've read most of Dickens' works; he's my very favorite classic author. There are a few of his novels that I return to again and again, and every time I discover new treasures.
Little Dorrit took some commitment to get through. It is 826 pages long and the plot moves quite slowly. It's not my favorite of his books, but was well worth my time. I just love that Amy Dorrit. And Arthur Clennam is pretty great too. If you're looking for a Dickens novel to start with, try Great Expectations. But if you're willing to make a bigger commitment, length-wise, then read David Copperfield. I know you're tired of me talking about Charles Dickens so I'll stop. Bleak House is my absolute favorite.
The Song Poet: A Memoir of My Father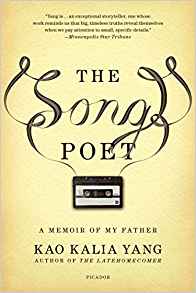 If you read the blog Modern Mrs. Darcy, you'll probably notice that several titles in this post come from her recommendations. This is a quiet, beautiful, terribly sad memoir of a family who survived the Hmong genocide in Laos and immigrated to the U.S. I wish I could say that it has a happy ending. In some ways it does, but in others I felt more deeply disturbed than ever. Life for many, many immigrants to our country is not like ours. They work long hours in factory jobs and still hardly make ends meet. They're often the victims of racial and economic prejudice. I honestly don't know the solution except to try and befriend immigrants whenever I can. Please read this important book.
Own Your Life: How to Grow a Legacy of Faith, Love, and Spiritual Influence, Sally Clarkson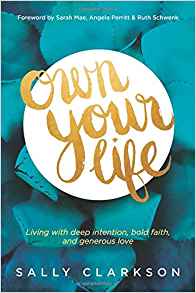 This is my favorite Sally Clarkson book; maybe it just came at the right time. It spoke to several issues I was struggling with in life and gave me clarity. This book will challenge and encourage your faith. It will give you a warm, firm nudge along the path of living a life of purpose.
The Wingfeather Saga, Andrew Peterson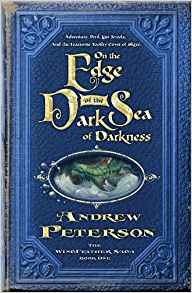 My mom and brother Danny have been begging me to read this series for years. I can't tell you how many times I tried On the Edge of the Dark Sea of Darkness and just couldn't get into it (sorry, you two). Well sometimes it takes your kid to give you the nudge you need. I finally promised Judah to read one of his favorite series ever, and to take him on a date to Barnes and Noble afterward to talk about it.
If you've struggled to really enjoy this series, I urge you to press on! I'm really not a fantasy person, so I thought the first book was just okay. About halfway through the second book I started to see where the plot was going, and from then on I was hooked. By book four, The Warden and the Wolf King, I was blown away by the depth of character, the wisdom, and creativity in these stories.
Andrew Peterson has long been one of my favorite musicians, but I discovered this year that he's an extremely gifted writer. What made reading these books even more fun is that in the midst of them I got to see him speak in Greenville about his writing process. I'm adding the Wingfeather Saga to my all-time favorite series list.
Love Walked In, Maria de los Santos
Okay a break from the heavy stuff. Maria de los Santos is a lovely writer. I also enjoyed Falling Together, and will be picking up her YA novel Saving Lucas Biggs next. Her books are light with characters you cheer for and satisfying endings. Aren't we all grateful for books like that? Perfect for your beach vacation.
Jane of Austin, Hillary Manton Lodge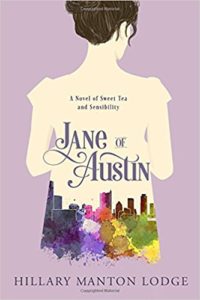 While we're on the subject of light books, Jane in Austin is a very cute modern day adaptation of Sense and Sensibility. Predictable and a little forced sometimes, but I still enjoyed it.
That Distant Land, Port William books, Wendell Berry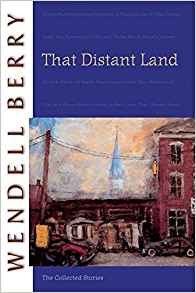 This summer I re-read almost every single one of Wendell Berry's Port William novels. His stories are profound, wise, and thought-provoking. Truly, if I wrote fiction, I'd most want to read like Wendell Berry. He has a definite agenda in his writing, but it doesn't detract from the characters he builds around the fictional town of Port William. They're the kind of people I miss when I stop reading about them. I read That Distant Land for the first time, and bought a few more used because our library doesn't carry them: Remembering, Andy Catlett, and A World Lost. Judah looked at our bookshelf and said, "Mom. How many Wendell Berry books do you really need?" Lots and lots, Judah. Lots and lots.
These novels aren't part of a series. Any one of them can stand alone, and you can read them in any order. Start with Hannah Coulter if you like. Or Jayber Crow. Those are the two most beloved. This is a series I return to again and again.
Lucky Boy
I'm still kind of reeling from this b0ok, which I literally could not put down. Household chores definitely slipped while I devoured it, and I'd sure like someone to discuss it with because I'm still processing. In a nutshell, it's the story of an illegal immigrant to the U.S. from Mexico, and what happens to her and the child she gives birth to in America. I'll give a caveat: this book has some hard subject matter. It was painful to read. But I absolutely loved the compassionate way the author tackled some enormous issues like immigration, infertility, foster-care and adoption. It's one that'll stay with you.
Different: The Story of an Outside-the-Box Kid and the Mom Who Loved Him, Sally Clarkson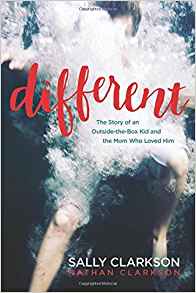 Another non-fiction title from Sally Clarkson, this time with her son Nathan. I'm so grateful for this book. As a teenager, Nathan was diagnosed with a wide array of disorders, the most pronounced being Obsessive-Compulsive Disorder. The author and her son write honestly about their life together with his unique challenges. It was — and still is — hard and messy. But this is a book of hope and victory and God's presence in the midst of ongoing suffering. I highly recommend it if you have an "outside-the-box" kid, or even if you don't. Chances are you know a family like the Clarksons, and this book will help you understand and love them better.
The Story Hour, Thrity Umrigar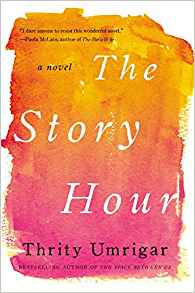 A story about the two most unlikely of friends: an Indian woman in a desperate state of depression, and her therapist. Sometimes I struggle with stories written from more than one point of view; it's hard to pull them off well in my opinion. But Umrigar manages it beautifully. You feel hurt, anger, hope, and gladness for both of these women.
The Tea Girl of Hummingbird Lane, Lisa See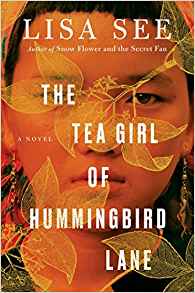 This is one of my favorites from today's list. I just really, really enjoyed this story. Thanks to my friend Tressa for the recommendation; she told me, "I know you'll love it," and she was right! Isn't it nice to have book-friends who know you well?
You'll see a definite theme in my summer reading of immigrant stories, many of which I found on this list. They've given me so much to think about lately. And some very intense dreams (David said, "Whoa, you may need to lighten up your book choices for a bit").
But mostly I see how very much there is to feel grateful for. I don't like the entitled mentality I slip into far too easily: thinking I somehow deserve for my life to be easy and smooth. Instead of complaining about things that just don't matter, I want to open my eyes and find people around me — people who are can be "invisible" — for whom life is not easy and smooth. I want to do something small to make them un-invisible. To make them feel welcome here. Reading books won't change the world. But it can be an awakening.
Save
Save