Hello friends! I can't explain the feelings of relief and joy I have now that March is here and spring is around the corner. I remember that it's around this time every year (right around the time I can wear flip flops once again) that I begin to feel more like myself.
I don't like to use the word "busy," but I'd describe our winter and this coming month as full. Very full. I began leading a life group, David's doing three weddings in four months, we're searching for a new worship place for our church, we're starting on our house addition, and of course we have normal life and school and work.
How do we survive all of this? Well, we're careful to look at our schedule together each week, and plan "down" days and evenings interspersed with all the activity. By now we've begun to learn just how many days and nights a week we can have plans and how many we need to be at home to avoid total exhaustion.
We try to be super intentional about what we say "yes" to and what we say "no" to — we don't say no because something isn't good; but because we know that we just can't do everything. We're going to bed early and waking up early to have some quiet moments in the morning. We're exercising regularly and giving each other space to get out of the house alone once a week.
Making this rhythm a priority is saving our sanity and keeping us from feeling overwhelmed. Actually, we're really enjoying life right now! This is the most normal that it's felt since the adoption, and also, in my opinion, the sweetest season in the life of our church so far.
My anxiety is still very present, but I'm pressing on and learning ways to cope, and it really doesn't have the power over me that it did even a few weeks ago. More on that soon.
Here are a few photos of what we've been up to!
We all got sick a couple of weeks ago, which finally necessitated a trip to the doctor. Two kids were fine, one had an ear infection, and one a sinus infection. But the good news is that during our sick week at home I took the opportunity to potty-train Noah! He was a champ this time around, and it feels really amazing to have everyone out of diapers.
We're still enjoying swimming and ballet. I may or may not have started showing my kids some Olympics videos on YouTube to begin brainwashing them into becoming Olympics fanatics with me this summer.
I've been doing some baking! David's aunt left me with the cookbook from a gluten-free bakery in Seattle, and I'm trying one or two recipes a week. So far I've made orange raisin scones, blueberry cinnamon scones, and buckwheat biscuits, and the family has enjoyed them all! It feels so good to bake things I can actually eat.
After a slump for few weeks this winter, school is going really well again. Judah even said the other day, "Mom, do you think we'll do school this summer? There are some things I need to practice."
As you can tell from the blog, David has been grabbing a kid or two and hiking in the Harbison State Forest. Last week we packed lunch and took our first whole-family hike since the boys came home. It was so fun and and I've decided that the secret to raising three boys will be lots and lots of hiking!
We try to sneak in some girly activities with Amie, and last week my friend Kelly and I took Amie and Caroline to see the ballet, Cinderella, at the Koger Center. Two of their friends from church performed in it, which made it even more fun.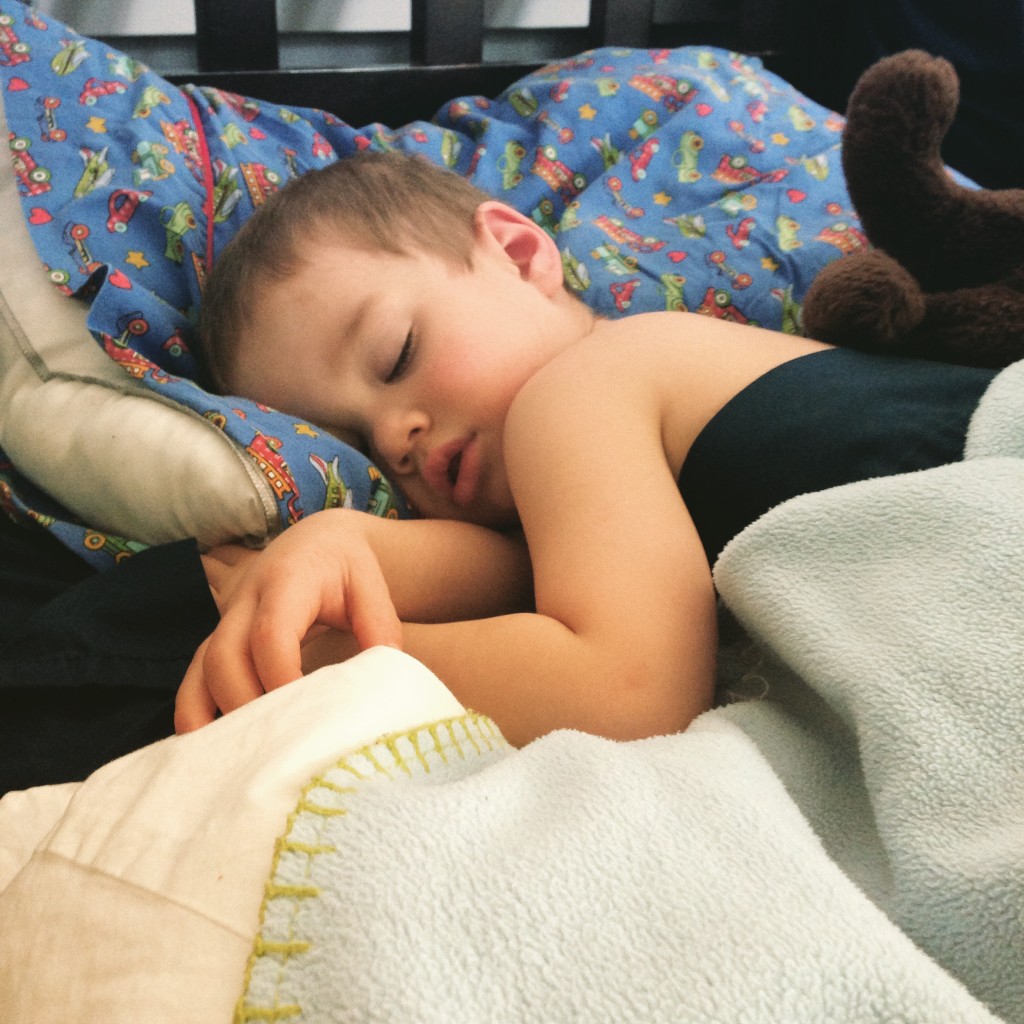 February 24th marked 10 months with our sweet boys!
And finally, we had a big electrical project done on the house to prepare for our master bedroom addition, so we spent last weekend at Kenny and Shari's. There's really nothing like being under the same roof for 48 hours to get all caught up, is there? We had such a great time playing, chatting, eating good food, drinking good drinks, and us grown-ups even had a game night and laughed more than I've laughed in a long time. Thanks, McWilliams, for taking on our family of 6 for the weekend!
Happy March!