Summer is my happy place. The hotter the better. I feel like my soul goes into hibernation in winter and now I'm myself again. I can just breathe better in shorts and flip flops.
Great news: I'm working on a summer reading list for you. In the meantime, here's what we've been up to lately: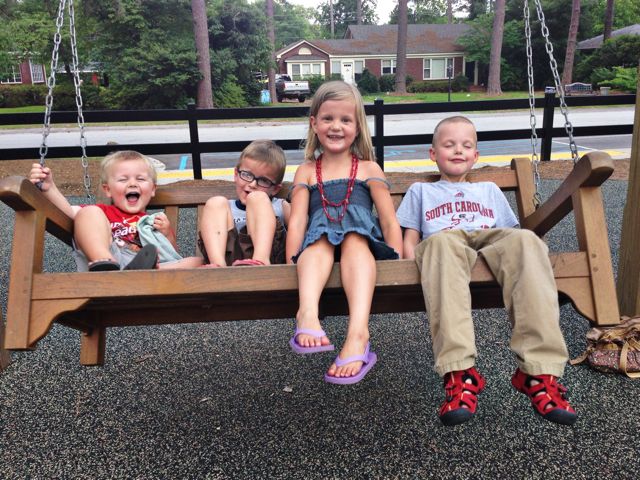 Afternoons at the park. Before the humidity of our South Carolina summer gets too brutal.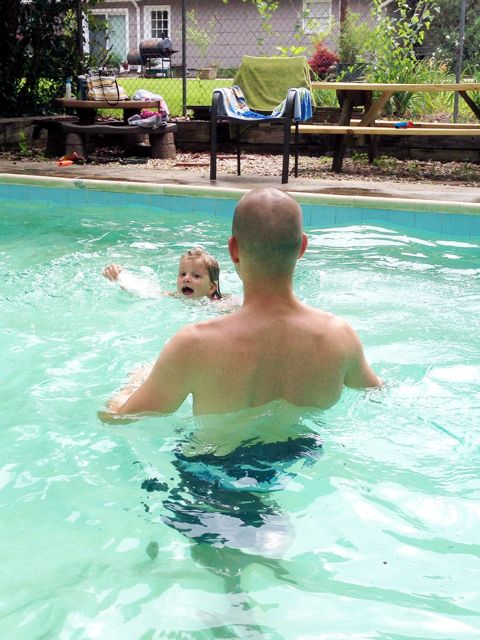 Afternoons at the pool. As of last week, both our kids are swimmers and let me tell you what, it's life changing. After 6 1/2 years, I'm here to tell you the pool is once again relaxing.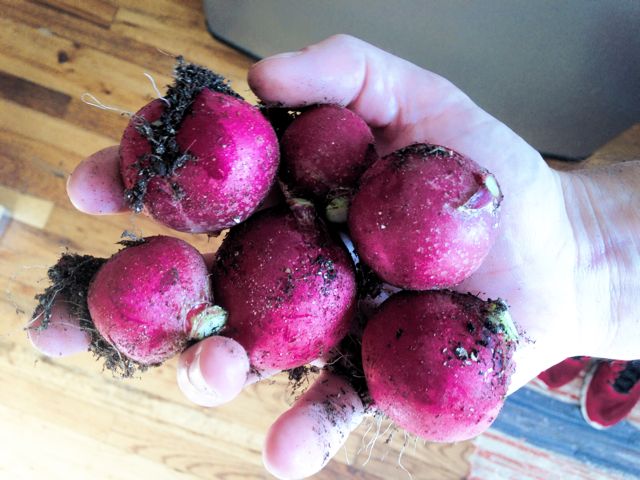 Growing radishes. Today my daily salad consisted of lettuce, cherry tomatoes, a banana pepper, and radishes from our garden and it was marvelous. I love that David is finally living his dream of tending his very own plot of earth.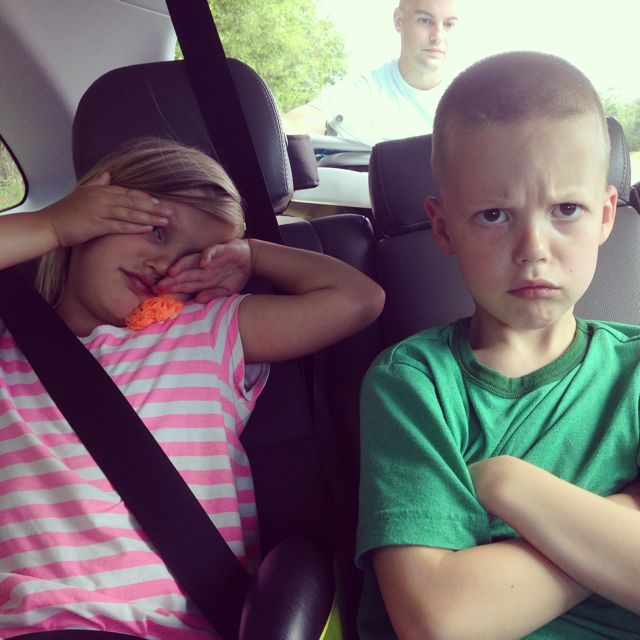 Getting bummed out. We tried to take a Family Beach Day in Charleston last Thursday, but blew a tire on I-26 near St. Matthews. It would take too long to explain the events that followed, but suffice it to say, we returned home 6 hours later without seeing the beach — but we did have a new tire. Kids were disappointed. Adults were disappointed. It was a rough day.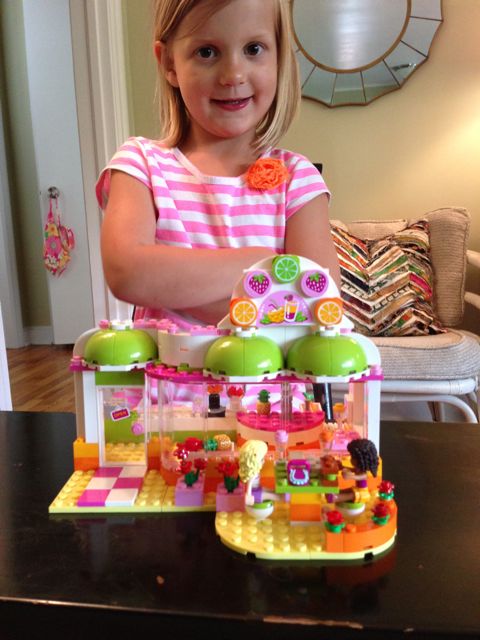 Purchasing consolation toys. We may or may not have done some retail therapy at Wal-Mart in Orangeburg after the Great Tire Fiasco and bought ourselves our kids Lego sets. Amie was so proud of her first ever Legos (why didn't they have cute girl Legos around when I was little?).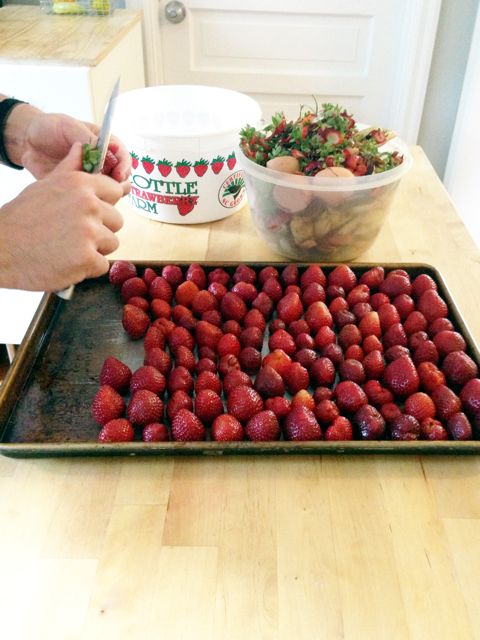 Freezing strawberries. In the last two weeks we picked 30 lbs of strawberries from Cottle Farms and froze most of them for smoothies. My ever-frugal husband calculated that it saved us $100 to pick and freeze our own.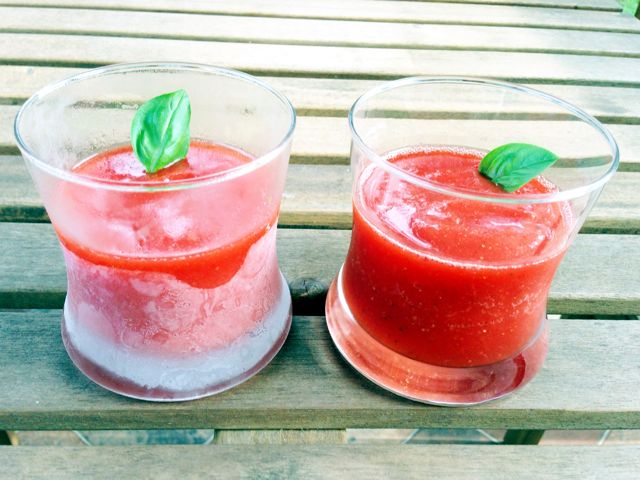 Making strawberry basil frozen margaritas. And because I promised you more recipes, here's the recipe we love:
Strawberry Basil Margaritas (Serves 2)
1 Cup strawberries (we use frozen for an extra-icy drink)
3 oz. Tequila
1 TBSP Triple Sec
1TBSP sugar (or you can use honey)
1 Cup ice
10 fresh basil leaves
Juice of 1/2 lemon (about 1 TBSP)
Combine all ingredients in a blender and blend until smooth. Garnish with a basil leaf. Taste and adjust ingredients to your preference.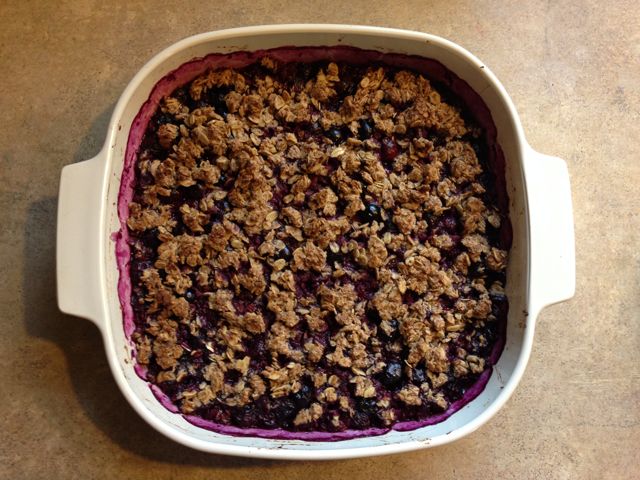 Getting back into baking. David tried his hand at homemade bagels this weekend and artisan bread yesterday. And I made Gwyneth Paltrow's Flourless Anything Crumble with blueberries and oats instead of quinoa flakes. It was a hit and would be a great way to use fresh strawberries and blueberries this summer.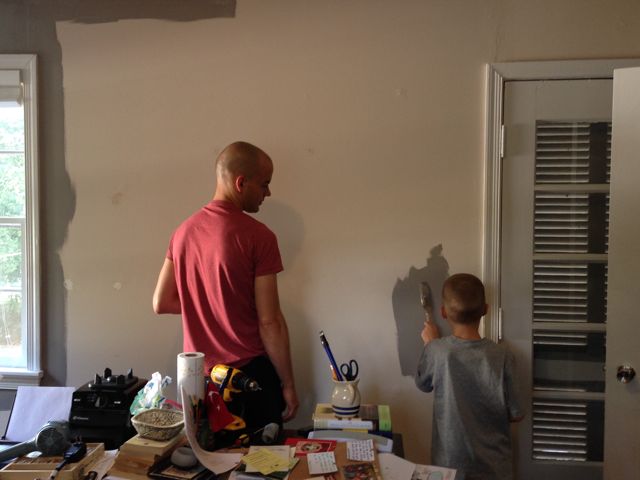 Starting the Great Room Switch. We're going to move our master bedroom into the school room, and David painted this weekend. We love our crisp gray walls. More photos to come.
Happy June!