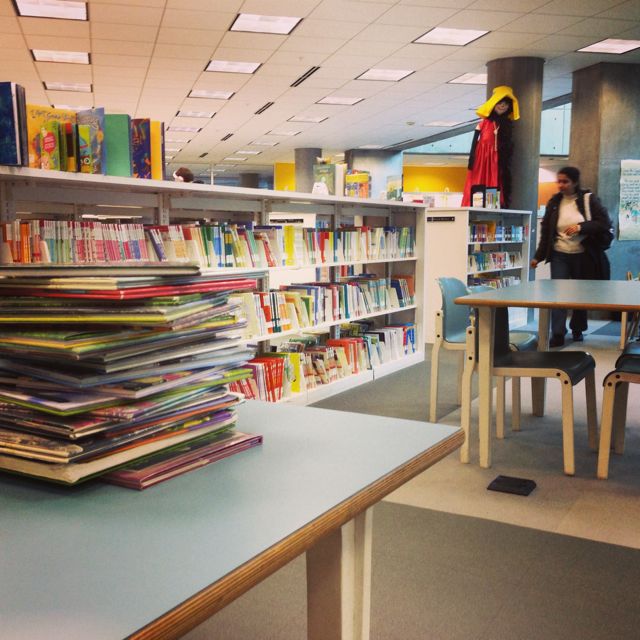 I'm excited about this month's book list. I really enjoyed them all and I think you'll find something that piques your interest!
I've got lots of friends with very young children who bemoan the fact that they can't do more reading right now.  I totally get that; therefore, I'm starring the books below that are fun "skim-through" books. Get them from the library, read a page or two when you have time, skip what doesn't interest you. Seriously, there's no crime in not reading a book cover to cover!!!  If I have several fun, "easy reading" books like these out on the coffee table, I'm not as tempted to sit and watch Netflix all evening.
1. The Language of Flowers, Vanessa Diffenbaugh
This is a sweet, sweet book that I recommend to anyone who likes fiction. It's the journey of a girl who grew up in the foster care system and the way those experiences profoundly shaped her. The author has fostered several children, and this book is written with honesty and with gentleness. It's heart-breaking and infuriating and redemptive. I'll definitely look for future books from Ms. Diffenbaugh.
2. Flight Behavior, Barbara Kingsolver
Barbara Kingsolver ties with Wendell Berry for my all-time favorite author. David gave me her latest novel for Christmas and, as usual, once I started I couldn't put it down.  Here's what I love about Barbara Kingsolver: her writing always surprises. Her novels are diverse, her characters unforgettable, her non-fiction clever and thought-provoking.  You're guaranteed to close her book and then think about for a long time afterward.
Here's another thing I love (which is also true of Wendell Berry): she uses her skill to write about issues that are important to her.  She doesn't settle for being the latest feel-good novelist, but thinks deeply and shares her convictions creatively.  I love her for it even when I don't agree with her.
When people ask where to start with Barbara Kingsolver's books I always recommend The Poisonwood Bible, which is mine and David's favorite.  Next: Animal, Vegetable, Miracle, our second-favorite (wait, do we both enthusiastically love the same two books!?!).  But really, I love them all, love her essays, and even her entire website really.  Okay, I'll stop gushing.
Flight Behavior was delightful.
3. The Rhythm of Family: Discovering a Sense of Wonder Through the Seasons*, Amanda Blake Soule and Stephen Soule
You may have stumbled upon the popular craft blog, SouleMama. David's sister Rebecca got me hooked on it several years back; and I've been wanting to try Amanda Soule's books for awhile. This book is beautiful: I love the soothing glossy-pages, the photographs, the essays, Soule's gift of sewing and knitting (and if you've seen her blog, you know she's gifted). She's written three books (this one with her husband), and I've been on library waiting list for each one.
The Soules write about their New England life, their family values of simplicity, nourishing food, respect for nature, desire to create rather than consume.  Two take-aways for me were: Slow down and live in the moment, and Get outside more.
4. Handmade Home: Simple Ways to Repurpose Old Materials Into New Family Treasures*, Amanda Blake Soule
The title says it all.  Soule does a great job of encouraging people to reuse materials rather than constantly purchase new things, and there are so many great ideas in this book.  I feel inspired to develop my "crafty side."
All I really want to do with my free time is to read and write, but Judah and Amie are getting older and I'm recognizing that these are isolating activities.  I'd love to grow in enjoying hobbies that draw other people in.  Our kids love arts and crafts, and I want learn and discover right along with them.
So! I've decided, per Soule's books, to pick one simple sewing project to do with my mom (thanks, Mom!), and see how it goes.  Ready for the project: handkerchiefs!  Whaaat??? Are we in the 1950's? No! But we've switched to cloth napkins and paper towels of late, so why can't handkerchiefs be next? If you see Amanda Soule's handkerchiefs, you'll want them too, I promise.
5. Organized Simplicity*, Tsh Oxenreider
Tsh Oxenreider's books and her blog, Simple Mom, have influenced my whole approach to homemaking more than any other resource.  I have this book on my Kindle, as well as it's companion book One Bite At A Time: 52 Projects for Making Life Simpler*, but I just had to hold it in my hands and read it in real life.
Oxenreider's books and blog are so, so very practical and helpful for simplifying home and schedule, reducing spending, sticking to a budget, eating healthier, carving out you-time–and best of all, she explains the purpose of these habits: to make space for deeply connecting with family and community.  Even if you're a fly-by-the-seat-of-your-pants type of person, I bet you'll find helpful tips for making home and family life a little smoother.  I hope to read this book each year and continue to incorporate ideas into our family rhythms.
To me the test of a truly valuable "simplicity" book or blog is that it doesn't urge me to buy more trendy things (ahem, Real Simple magazine), more exotic foods, or add more activities to my plate; this book passes the test.
6. The Year of Learning Dangerously: Adventures in Homeschooling, Quinn Cummings
This book was sitting on the library's "Hot Books" shelf.  It's a quick read, a memoir of actress/writer Quinn Cummings' decision to pull her daughter Alice out of school and try homeschooling.  Alice was a very bright girl, but not thriving in a traditional classroom setting, so their family spent a year experimenting with different types of homeschooling.
Cummings is a great writer–witty, sarcastic, someone you feel like you'd be friends with. I love that she writes about both the highs and the lows of homeschooling and, even with our very brief experience, I resonated with so much of it.  A clever, thought-provoking, encouraging book for any parent who agonizes over making the right educational decision for their child.