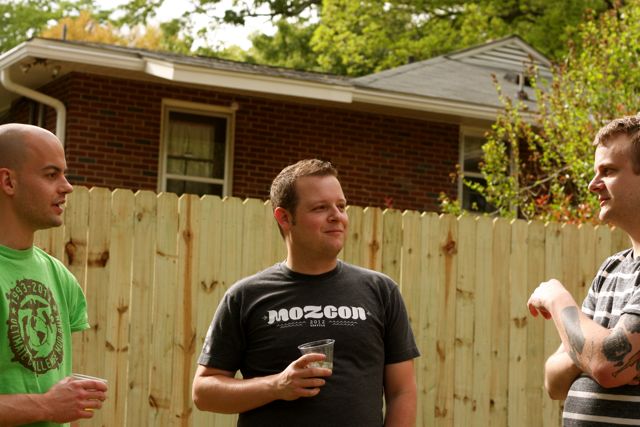 Thanks for sticking around for this little series. Like I mentioned earlier, the two main ways David and I have learned a life of hospitality is through: 1. Doing it, and 2. Learning from others.
So to wrap things up, here are some tips we ourselves have picked up along the way:
1. There isn't one model of an ideal host. There just isn't. God enjoys diversity way too much for that. We've watched and learned from folks young and old, married and divorced and single, rich and poor, outgoing and shy, stylish and nerdy. We've been inside gorgeous homes and in hipster homes and corrugated-tin huts and dorm-style apartments. We've eaten Prime Rib and Kraft macaroni and cheese and we've been blessed every.single.time. someone has invited us into their home.
So do not tell me your house isn't nice or big or clean enough, or you don't have the right personality for hosting. Don't do it!
2. Please never, ever apologize when you're hosting. Don't apologize for your unfinished bathroom, your lack of cooking skills, or your laboring A.C. Through being invited into many, many homes I've learned that apologizers are awkward. They make you feel very uncomfortable as a guest. They point your attention to things you would never have even noticed. Ultimately, apologizing as a host is about selfishness. It's focusing on your own insecurity rather than simply blessing the person who's delighted to be inside your home. So now I'm a recovering apologizer.
Some of our best experiences with hospitality have been in messy homes. Somehow those folks end up being the laid back ones. Instead of scurrying around serving and cleaning up and fretting over our comfort-level, they're letting the dirty dishes pile up and pouring another cup of decaf and talking and laughing into the night. I want to be that kind of host.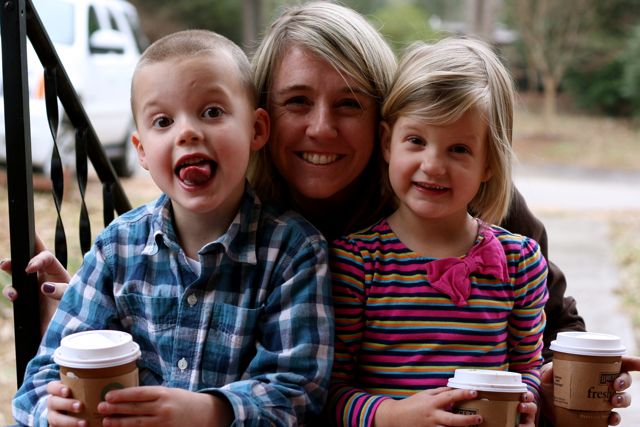 3. Find your own style. This is what I get really excited about. Because there isn't one ideal type of host, you're free to discover what kind of hospitality you prefer and what best suits your family. You're also free to have that change over time as you enter different seasons of life.
Do you hate cooking? Then order pizza and buy a bagged salad from Publix.
Have kids who need a rigid bed-time routine at 7? Invite folks over for a late dinner afterwards.
Need a night connecting with your spouse after a crazy week? Invite people for 5:00 drinks on your porch. Not serving food may sound mortifying to you, but it communicates that this a fun, quick connection — not an whole evening. Whenever we've invited people over for an after-work drink they've sounded relieved. I know that you're busy and so is everyone else. They want to spend time with you but are also happy to go on with their own evening afterward.
Have a tight budget? Invite new friends for coffee and squares of a dark chocolate bar instead of a meal. Or find soup recipes — soup is such an economical meal because it stretches a little meat a long way (or make a vegetarian soup! even cheaper!). It's also a great way to feed a crowd without stressing yourself out.
Making conversation is hard for you? Play games or have a movie night or head right outside for s'mores around the fire pit.
Your spouse works late? Host play dates or a book discussion or afternoon tea instead of dinner. Offer to let a young mom drop her kids by so she can have a couple hours to herself. Babysitting is hospitality! Children are real people and need to build relationships with adults other than their parents. You will make them feel special and bless their whole family by inviting them into your home.
You're a young mom who desperately needs some help? Give a high school or college student a pile of laundry to fold while she's hanging out. She'll be happy to do it and I bet she'll love seeing a glimpse of real family life. I've had three friends now come help me with little house projects David doesn't have time for. It's a huge encouragement to me, but they tell they're the ones who are blessed. Hospitality isn't just about serving; it's about letting yourself be served.
If you're in a really unique or stressful season and you absolutely cannot have people over, be at peace and recognize it's just a season. It will pass. But please do reach out to others. You need them as much as they need you. You can be a hospitable person without opening your home. Meet for coffee. Bring someone along on a grocery trip and grab come free coffee and samples at Trader Joe's. Meet at the park. You're still doing the valuable work of connecting with others and it will bless you in your difficult season.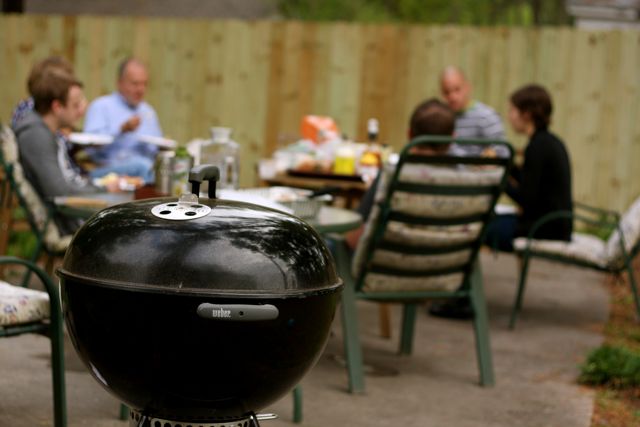 4. Learn to listen. Next to refusing to apologize, this may be the single best way to be a good host. Asking good questions and then sitting and listening to people talk is hard. Keeping quiet about your own opinions on what they share is hard.
If you don't have the first idea how to be a listener, find friends you know who are good conversationalists and ask them for advice. Memorize a few good questions and then listen to people talk. This is a very meaningful gift you can give. People around us are bursting with stories and are longing to be heard. It's also a gift you can receive, because really listening to people will open your eyes and humble you and change you.
5. Embrace the buffer. A buffer is an awesome idea David and I stumbled across. If you're having new people over and are worried about awkward pauses in conversation, just invite a buffer! Ideally this is a person or family who's outgoing and lively and rounds out the group. We now do this all the time, and not even when we need it, because we've learned that a huge part of hospitality is connecting people to one another.
When we have folks from church for dinner, we now specifically invite a new person or family along with regular attenders. We always want to have an eye for drawing people into our group, for helping them know at least one familiar face when they return to church, for opening up friendship possibilities to them.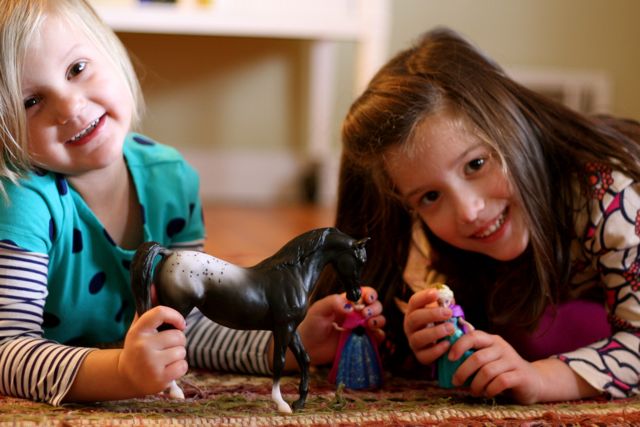 6. Have fun! Please enjoy whatever level of hospitality you choose! Contrary to what we often think, godliness is not living a life of stress and martyrdom. Godliness is freedom and joy and an ability to forget ourselves and love other people well. When you invite people over, do what it takes so that you'll enjoy yourself too.
For me that looks like learning my limits in each season of life, and respecting those limits. It's being willing to put a movie on for my kids if we're having adults-only for dinner. It's keeping the menu very simple: letting people bring a side or dessert when they offer and planning a meal that can simmer all day in the crock-pot. It's making myself a drink and sitting still for 10 minutes to take a breather before folks show up (David and I often do this together before company comes and it gives us a way to switch from "task-mode" to "relationship-mode").
People love to be around a host who's enjoying herself. It puts them at ease. It makes them less guilty for all the work you've done. It makes them feel special, like you're happy to be spending time with them. You'll feel pretty great too.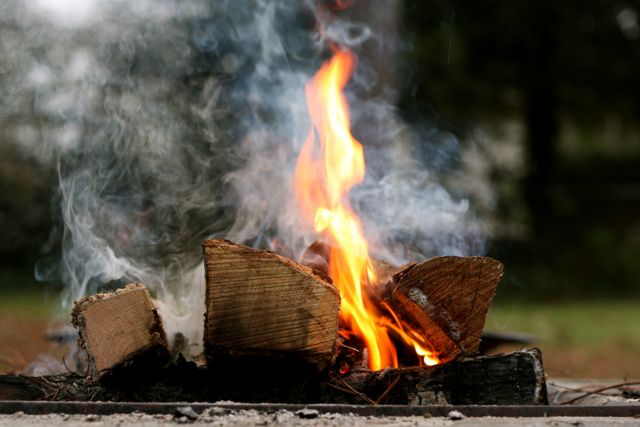 In all of this, remember that hospitality is a lifelong process. Doing something — anything — is better than doing nothing. And it's a gift God wants to give you. Happy hosting!