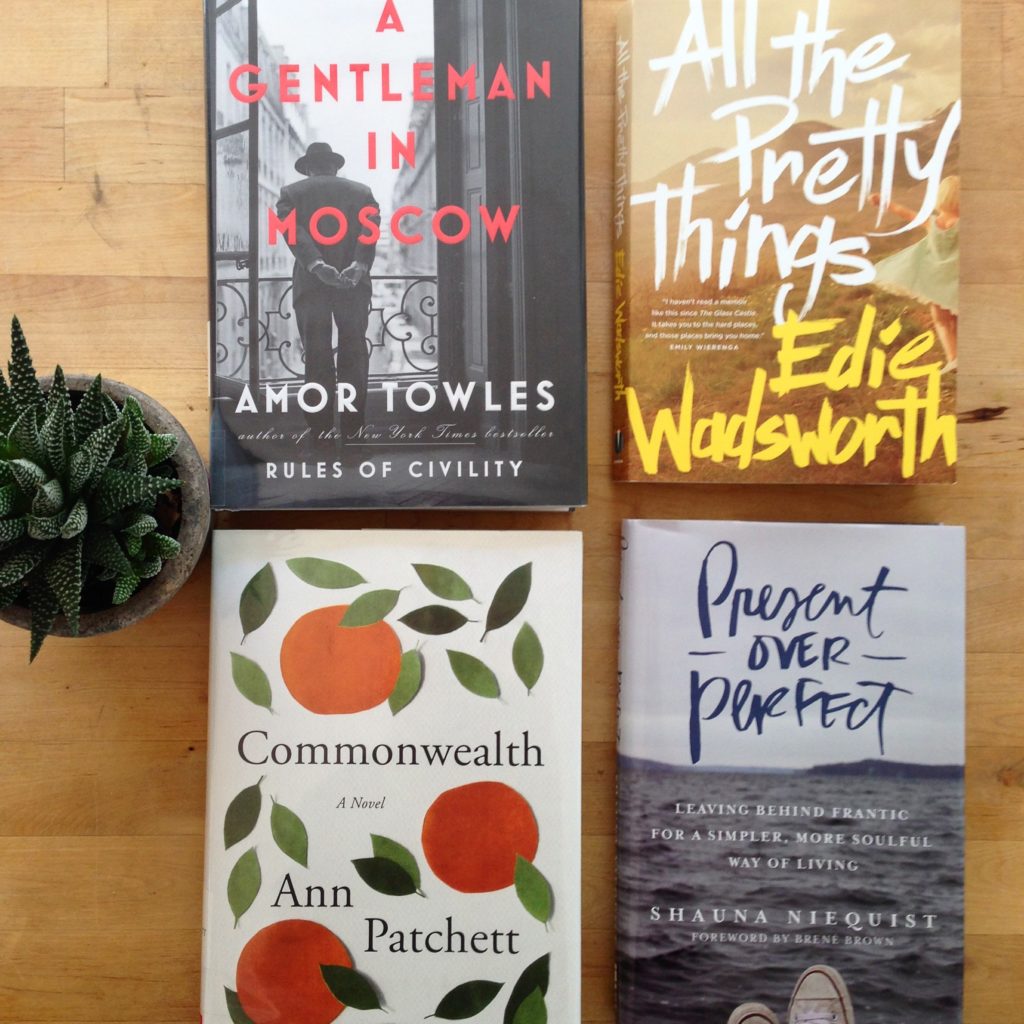 Hello fellow readers!
Here in South Carolina the air has turned crisp in the mornings but still deliciously warm and sunny in the afternoons. A few of our old-house windows aren't painted shut and they're thrown open to the breeze. It's the perfect weather to drag a chair outside with a cup of something hot to drink and read.
Hopefully this list provides you with some inspiration for your fall and winter bookshelf.
A note: With the exception of extreme cases, I'm going to stop giving disclaimers for books with objectionable content (language, sex) because unfortunately it seems that almost everything I read has some level of objectionable content. Anne Bogel describes this phenomenon in her post, The 8 uncomfortable lines I want to cut from the books I'm reading these days.
You can (hopefully) trust that if I recommend a book I think it's worth reading despite the things I wish weren't there. And so, as readers, we forge ahead into the brave unknown, thankful for the creativity and hard work of people who make our reading life rich!
In other words: I'm very excited about this list.
2016 has been a lovely year for reading, mainly because I have excellent sources for book recommendations. Modern Mrs. Darcy remains my favorite. But I also get ideas from friends, from blogs I follow, and browsing bookstores. If a book fails to capture my attention, I give it 25 pages or so and then find something different. You should feel free to do the same!
I always try to include some variety in my bookshelf posts to make allowances for different tastes, but I don't mind one bit when you dislike a book I recommend, or even if you tell me so. I love discussing books, period, although just to warn you, I will take it as a personal challenge to then find something you'll like better.
The joy of a reading life is that if you forage long enough, there's something for everyone, and something for all seasons. I love when you text/email/comment with book recommendations of your own. Please keep it up!
Present Over Perfect, Shauna Niequest. This is the right book for me in this season of life. I really enjoyed Shauna Niequest's memoir, Bread and Wine: A Love Letter to Life Around the Table, but I liked this one even better. I can relate to much of her journey from finding self-worth in affirmation and performance, to stripping down to the bare bones of who she is in Christ, finding peace with a small life, trying to love a few people well. There's a lot of wisdom here.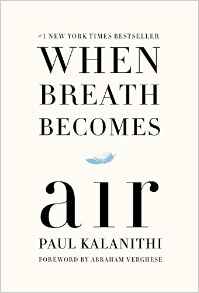 When Breath Becomes Air, Paul Kalanithi. The memoir of neurosurgeon Dr. Paul Kalanithi, who was diagnosed with Stage IV lung cancer at age 36. He writes with simplicity and candor; this little book will break your heart and also make you grateful to be alive and grateful for the people you love.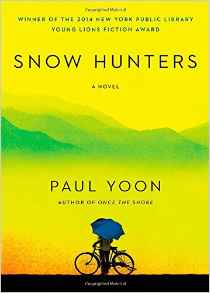 Snow Hunters, Paul Yoon. Another short book for those of you who are strapped for time. It can easily tuck into your bag (I highly recommend reading as a way to pass the time standing in lines). This is a quiet book about a man who immigrates to Brazil during the Korean War. He builds a new life there and begins to find healing from his past.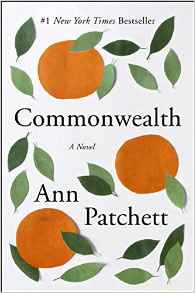 Commonwealth, Ann Patchett. This is my year of discovering Ann Patchett. I've had her books on my mental to-read list for forever, and finally dove right in with State of Wonder. I thoroughly enjoyed it, and also enjoyed The Patron Saint of Liars and The Magician's Assistant. I feature Commonwealth here because it's her newest novel and thus far my favorite (although hold that thought because my copy of Bel Canto should be arriving in the mail today).
The funny thing is I don't always love her characters or plot lines — especially the endings. But she writes with insight into human nature and a marvelous ability to give the reader a sense of place — whether that place is the deepest Amazon rain forest, or the windy suburbs of Nebraska. I plan to read every one of her novels.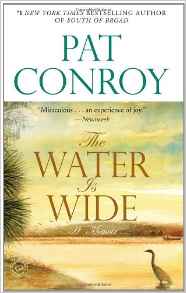 The Water is Wide, Pat Conroy. If you're not a fiction-lover, try this memoir from novelist Pat Conroy. Our Book and Tea Club read it as part of our "Year of Southern Authors." I was deeply moved by the story of his year teaching school on Yamacraw Island (now Daufuskie Island) off the coast of South Carolina in the late 1960's. You will laugh one minute and feel outraged at the brokenness of our world in the next.
Homegoing, Yaa Gyasi. This is another sad book, and I will give the heads-up that it contains some graphic content. It traces the history of two fictional African families over the course of several generations, one sold into slavery in America, one who stayed behind in Ghana.
I read a very insightful blog post by an African-American woman (I'm sorry now that I can't remember where in order to link it) in response to a white man's Facebook post. Referring to the racial tension that still infects our country like a disease, he asked, "What do you want me to do?"  She said, "The place to start is to listen. To agree — and not argue — that white privilege is real, and to understand that black people in America have a different story than you do."
It seems to me this could be an important book in beginning to listen.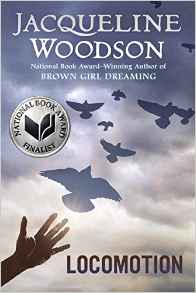 Locomotion, Jacqueline Woodson. I'm continuing to work my way through Jaqueline Woodson's middle-grade fiction. I most recently read Locomotion and Miracle's Boys (both short books), and enjoyed them as much as her others. Woodson is extraordinarily gifted at capturing the haunting nature of grief and loss through the eyes of children.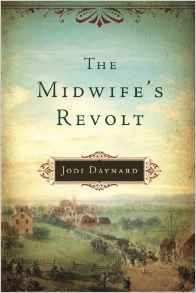 The Midwife's Revolt, Jodi Daynard. I found this novel thanks to my mother-in-law's book club list, and enjoyed it so much I read it twice. It follows the fictional story of a midwife friend of Abigail Adams during the Revolutionary War. I liked the sequel, Our Own Country, just as much and am happy to hear that the author is writing a third book in this series (there's nothing better than a great series, is there?).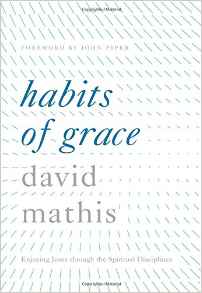 Habits of Grace: Enjoying Jesus through the Spiritual Disciplines, David Mathis. Here's a change of pace. I'll admit I'm a bit skeptical of new books on "How to have a quiet time." But our church received a free copy of this book, and I couldn't resist giving it a try. I appreciated it so much I've been recommending it far and wide. David felt the same way, so much so that bought it for the CPC elders.
David Mathis is a fantastic writer and has a simple, fresh way of explaining the old truth: that there is no magic shortcut to becoming like Jesus. The path involves small, daily habits, worked out over the course of a lifetime. His book will make remind you why these habits are important and beautiful.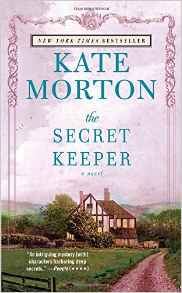 The Secret Keeper, Kate Morton. This was my beach vacation read this year, and I'm so glad I chose it! It's another book I wanted to read twice. I tried a Kate Morton book in the past (The Forgotten Garden) and thought it was so-so, but I loved this one. I've read The Lake House since and enjoyed it too, but I think The Secret Keeper will remain my favorite. I'm contemplating trying another one, so if you have another favorite, let me know! She's a great story-teller.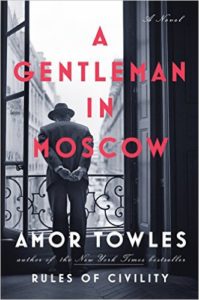 A Gentleman in Moscow, Amor Towles. This is also my year of discovering Amor Towles. I was planning to feature the first of his novels, Rules of Civility, a glittering story of New York society in the 1930's, but I finished this one while writing the post and had to make a switch. Don't get me wrong: Rules of Civility was great, but A Gentleman in Moscow is just perfection. If you enjoy classic Russian lit at all, you will be delighted — and then you'll want to go back and reread Anna Karenina.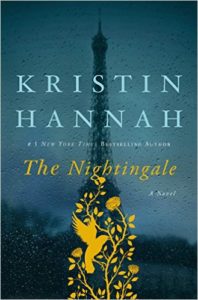 The Nightingale, Kristin Hannah. So I guess by now you detect a strong "Historical Fiction" theme to my book recommendations. Ah well. What can I say? I guess it's my happy place: it's the best way I know to both pay my respects to and learn from the past. Several friends recommended The Nightingale to me, set in German-occupied France during World War 2. It's heart-breaking and hopeful.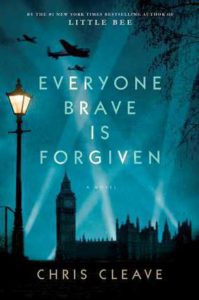 Everyone Brave is Forgiven, Chris Cleave. Another World War 2 novel, but this one is set in London and on the island of Malta, and the most intriguing part about it to me is that it's loosely based on letters that the author's grandparents exchanged. David and I both read this novel and really enjoyed it.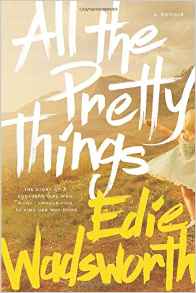 All The Pretty Things, Edie Wadsworth. This is the memoir of Edie Wadsworth, who journeyed from a childhood of poverty in Appalachia to become a successful medical doctor, and finally a full-time stay-at-home mother. It's a sad, beautiful story of suffering, sin, redemption, and freedom, as Edie comes to know the God that pursued her heart over a lifetime.
Save
Save
Save
Save
Save
Save