Owen and Oliver stayed with us for a couple days, and a grand time was had by all.  Here are a few highlights: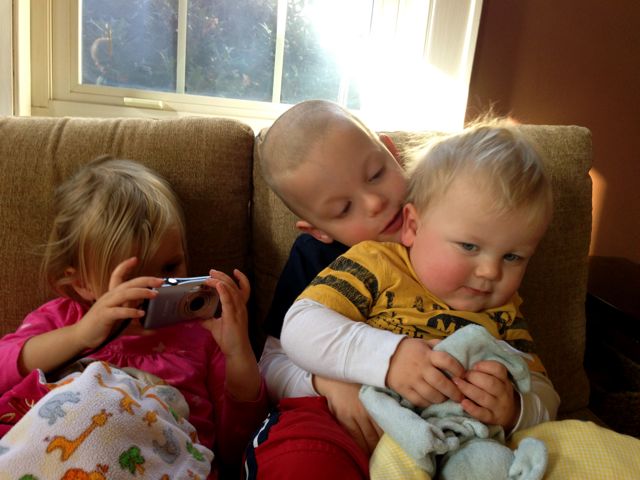 After-nap snuggles (and photography)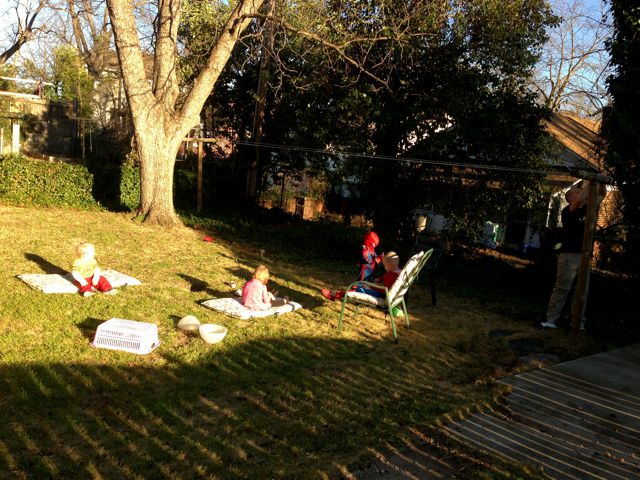 Enjoying a warm Sunday afternoon (notice that David is putting up my clothesline! Maybe wishful thinking on my part that it will be spring soon…)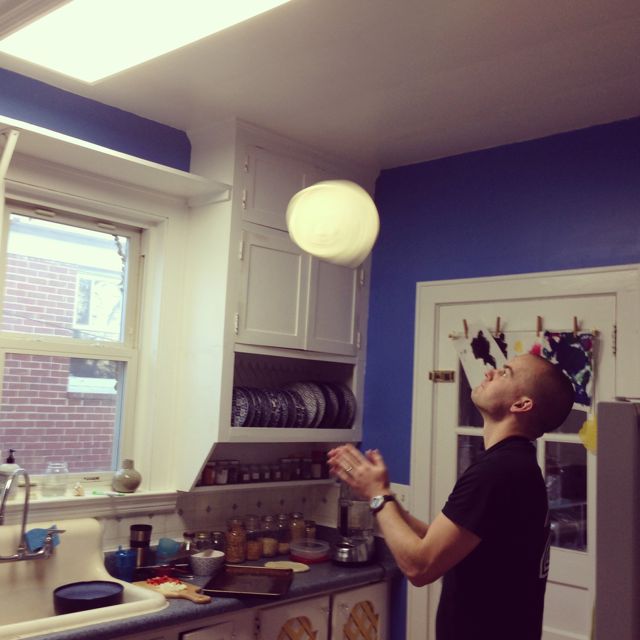 Preparation for Superbowl pizza night
Watching the game (I know, I know, we're the lame people without a television; thankfully Oliver doesn't mind)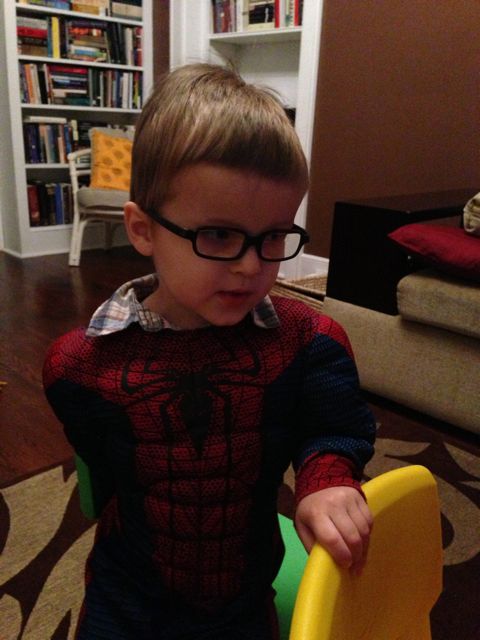 Preppy Spiderman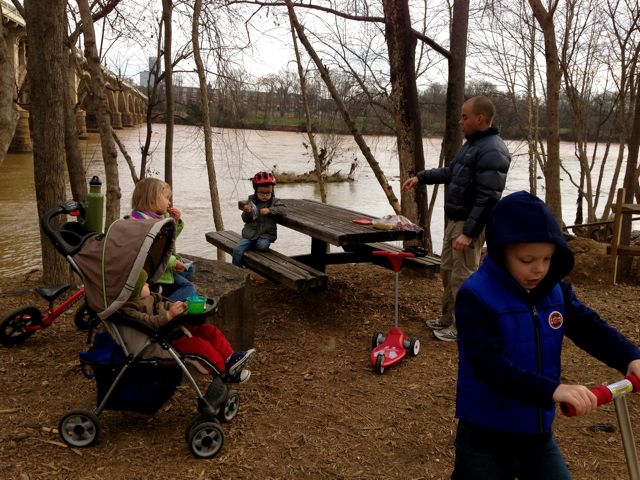 Snack time at the river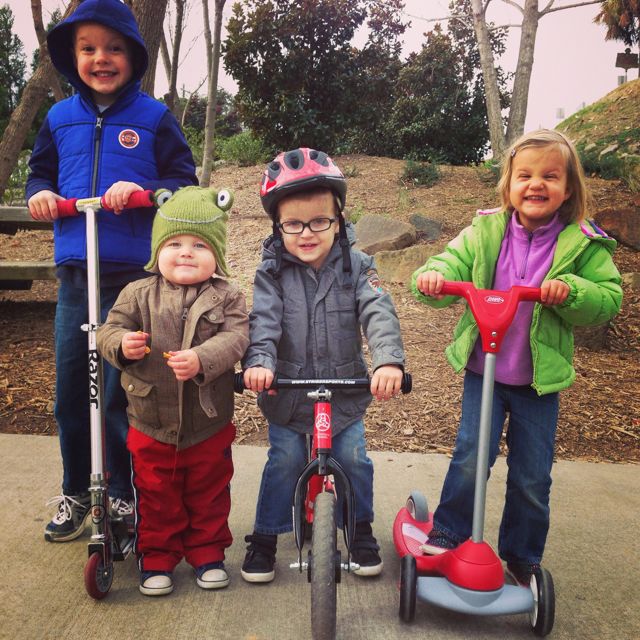 The Fab Four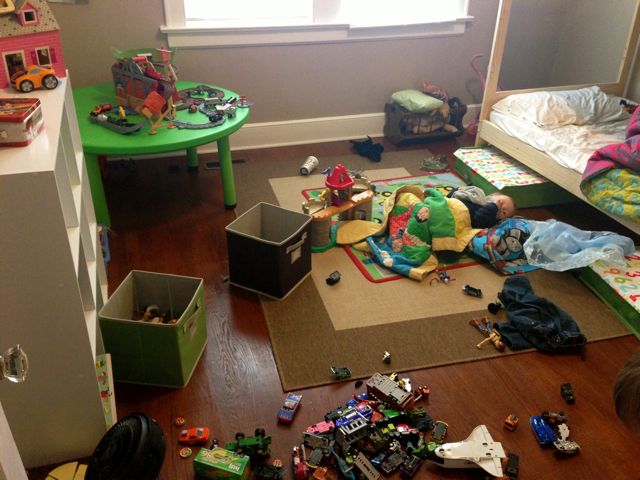 Oliver was a little worn out from all the fun and made himself a bed on the floor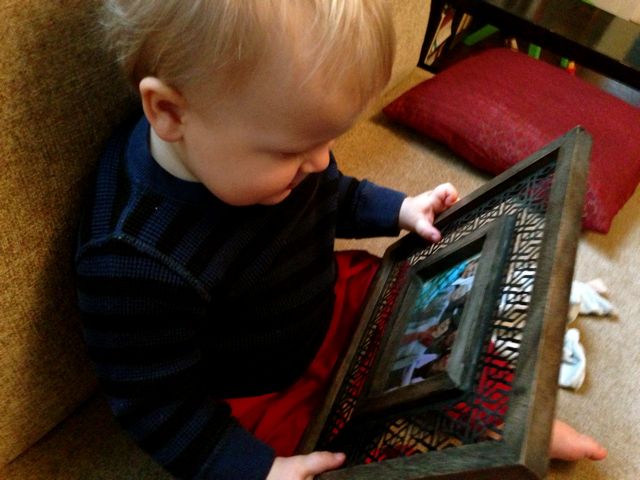 Missing Mommy and Daddy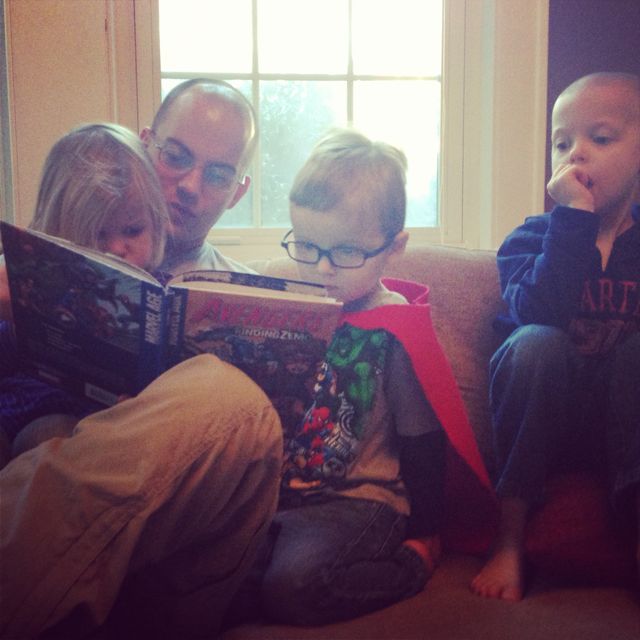 Time for some Avengers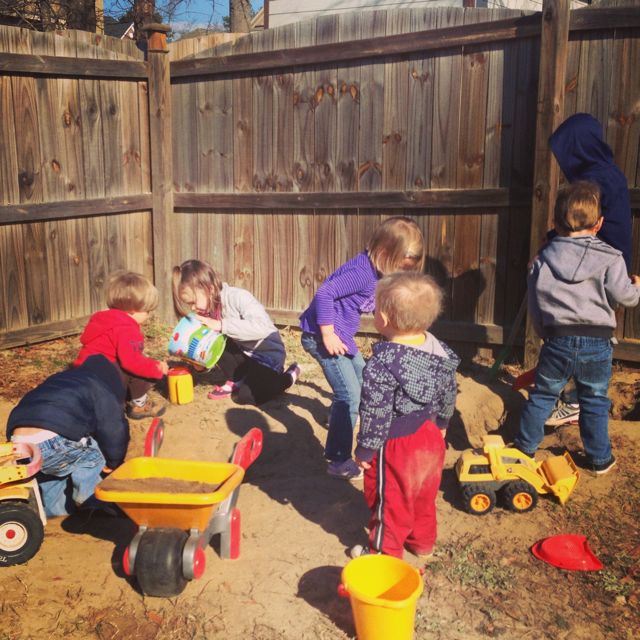 This morning we went to visit some friends and the kids enjoyed a digging project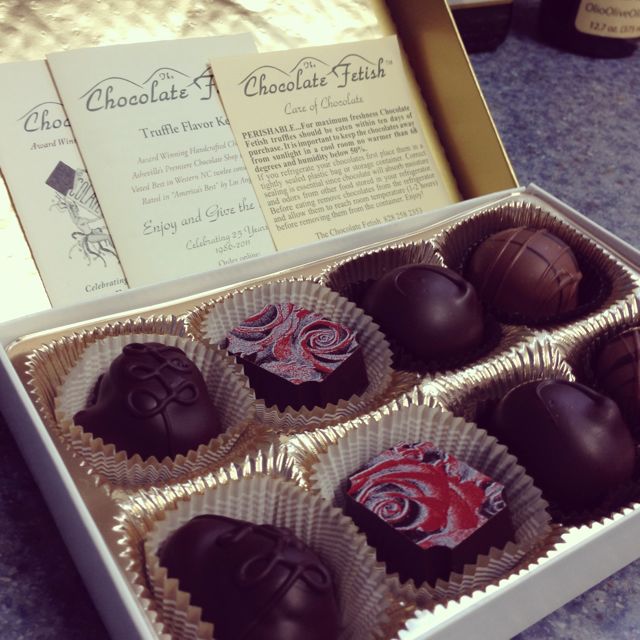 Kenny and Shari brought us amazing chocolate from Asheville!
I can't resist posting some of my favorite Owen quotes from the weekend. If you haven't met my nephew, he is seriously hilarious.
Owen: "Julie, when I get older I want to be Iron Man. My daddy says superheroes are just pretend, so I will be a real Iron Man."
me: "Owen, I like your new t'shirt!"
Owen: "Yes but it was expensive. We only buy things that are on sale. But sometimes my Mommy buys me things even when they aren't on sale."
Owen: "Julie, don't tickle Oliver when you're driving. You should be driving."